GENERAL DIMENSIONS
The length is 55-inches long, the width is 25-inches wide and the height is 41.5-inches high.
PLATFORM DIMENSIONS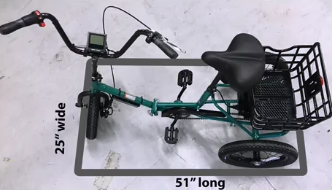 For the Liberty Trike to fit on most scooter carriers, it's best to turn the front wheel 90 degrees (see image). From tire-to-tire it's 46-inches long.
Folded Dimensions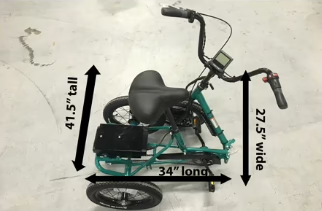 If the rear basket is removed from the Liberty Trike and folded, it's 34-inches long, 27.5-inches wide and 41.5-inches tall.
Nested Dimensions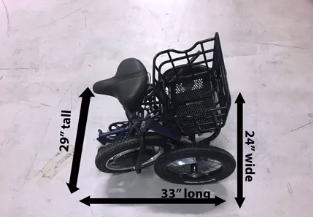 If you were to detach the two halves and nest them together for maximum, compaction. The Liberty Trike would be 33-inches long, 24-inches wide and 29-inches tall.
Weight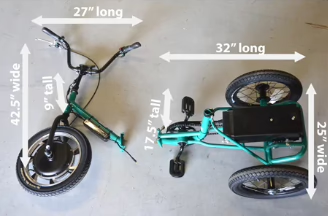 The total weight of the Liberty Trike is 56 lbs. The front and rear halves are 25 lbs each, and if you remove the battery, it weighs 6 lbs.
INDIVIDUAL PARTS – Sizes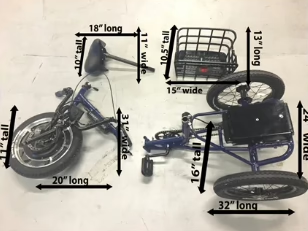 Here's a list of the Liberty Trike parts.